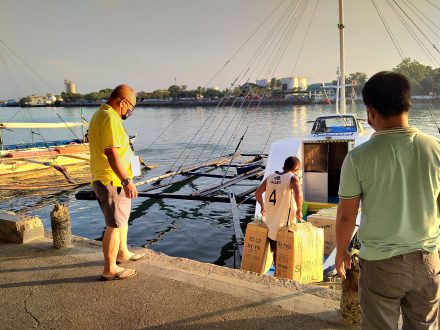 Production and delivery of aquaculture seeds remain uninterrupted at the Southeast Asian Fisheries Development Center (SEAFDEC) based in Tigbauan, Iloilo despite the enhanced community quarantine (ECQ) imposed in Iloilo and surrounding provinces.
To date, SEAFDEC reports that they continued to deliver milkfish fry to six different fish farms in Iloilo, Guimaras, and Negros Occidental during the ECQ period. Deliveries to Guimaras were received at Parola and Ortiz wharves while a delivery to Negros Occidental was received at the Dumangas port.
Crablets of mangrove crabs (Scylla serrata) were also delivered on two occasions to Capiz which were received at the Iloilo-Capiz border, while another shipment is already scheduled by the end of April.
Delivery and receiving teams observed proper social distancing protocols and other precautionary measures.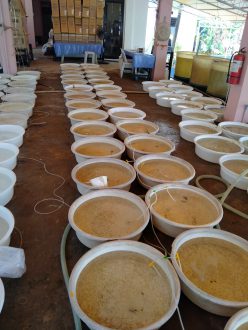 SEAFDEC Aquaculture Department Chief Dan Baliao said that despite the Covid-19 pandemic, the institution is carefully and progressively operating its hatchery facilities to supply seed stocks for sustainable food production in grow-out culture ponds and cages.
As part of its research mandate, SEAFDEC is maintaining operations of a mangrove crab hatchery and a milkfish broodstock and hatchery complex, home to the world's oldest known milkfish breeders at 38 years old.
While the facilities are primarily for research and demonstration, aquaculture seeds are sold to farmers whenever there are enough available.
Aside from milkfish and crabs, the Aquaculture Department of SEAFDEC in Tigbauan is also producing seeds of tiger shrimp, indian white shrimp, giant freshwater prawn, tilapia abalone, sandfish, and other marine fish such as pompano, sea bass, grouper, snapper, and rabbitfish.