THE PROBLEM
Philippine self-sufficiency for milkfish fry (seed) is only at 44 %1
The Philippines has been highly reliant on milkfish fry imports to meet the large annual fry requirements of about 2.5 billion. About 1.4 billion milkfish fry are imported from Indonesia and Taiwan and only 1.1 billion are produced by local hatcheries.
Foreign trade disruptions, such as during the COVID-19 pandemic places the Philippines in a highly vulnerable position as the production of milkfish, a national staple, will be compromised.
Imported milkfish fry are also known to perform poorly compared to those that are locally-produced. Stress from extended transport durations result in low survival and deformities. Frequent importation also increases the likelihood of cross-border spread of aquatic diseases that may affect the local industry.
SOLUTIONS
Construct and operate more hatcheries
Rehabilitate unproductive hatcheries
Enhance performance of milkfish breeders
ECONOMIC VALUE
37 % of fish produced through aquaculture in the Philippines is milkfish2
400,000 metric tons of milkfish were produced in the Philippines in 20183
P48 billion-peso industry
56 % of the industry is potentially susceptible to foreign trade disruptions
1 Data based from DA-BFAR on the MEMO of Bangus Fry Sufficiency Program (May 2, 2018)
2 BFAR Online Information System 2016
3 Philippine Statistics Authority Fisheries Situation Report January-December 2018
What has SEAFDEC/AQD been doing? (2018-2020)
Technical assistance given to DA-BFAR
In accordance with a 2018 Memorandum of Agreement (MOA) between the Philippine Bureau of Fisheries and Aquatic Resources (BFAR) and SEAFDEC/AQD, proposed areas of multi-species hatcheries legislated during the 16th and 17th Philippine Congress were evaluated. SEAFDEC/AQD's role in the program is to provide technical assistance by performing suitability surveys of the proposed sites; to conduct field trials of low-cost feeds; to establish a feed mill in the site; and to conduct trainings for manpower development.
Once constructed, the hatcheries will serve as central and satellite milkfish hatcheries providing for the seed requirements of grow-out facilities in their respective regions. Each marine hatchery is capable of producing 25 million milkfish fry annually. Even though the facilities are designed for milkfish, they are also capable of accommodating other species.
Aside from production, the hatchery facilities will also serve as a training and demonstration facility for private groups that plan on putting up hatcheries. The facilities may also accommodate students for internship and on-the-job training. Resident technicians may pro-vide hands-on trainings on various aspects of hatchery operations.
Site feasibility studies
In 2019, SEAFDEC/AQD evaluated new sites in Hinatuan and Surigao City in the CARAGA region as well as another site in Quezon Province. Three sets of engineering layouts and detailed feasibility studies of the sites were turned over to the BFAR Central Office, respective BFAR Regional Offices, and local government units (LGUs). Meanwhile, detailed feasibility study reports for the following sites were submitted: Perez, Quezon (RA 10945); Sultan Naga Dimaporo, Lanao del Norte (RA 10860); and Jose Dalman, Zamboanga del Norte (RA 10859). Six out of the 15 legislated areas listed covered in the MOA have already received engineering plans and feasibility study reports.
Construction began on the multi-species marine hatchery in Lingig, Surigao del Sur (RA 10787). It is expected to be completed around the second quarter of 2020. Meanwhile, construction of the hatchery in Del Carmen, Surigao del Norte under RA 10825 began in the last quarter of 2019. The only freshwater multi-species hatchery in Jabonga, Agusan del Sur under RA 10813 will also begin after following a bidding process.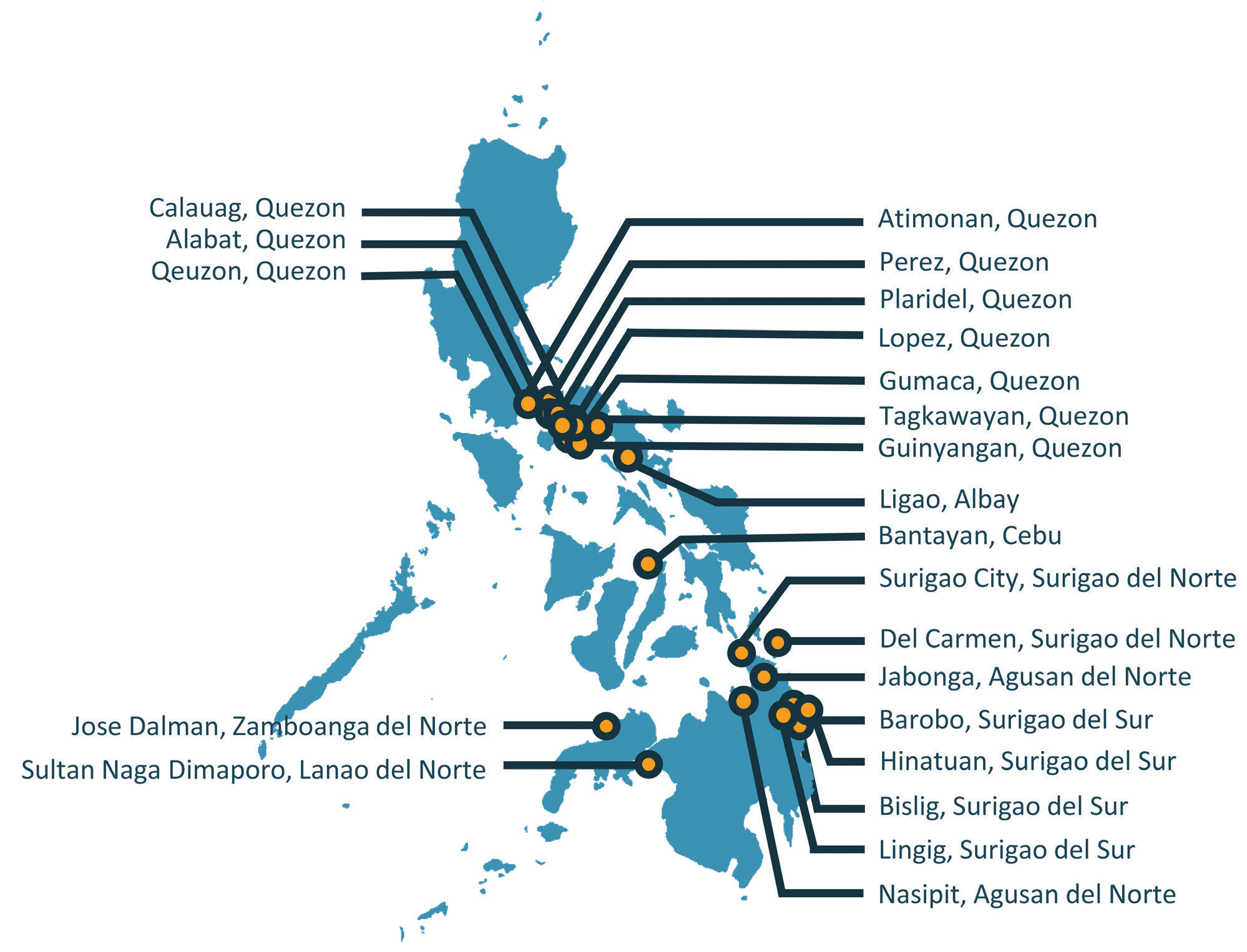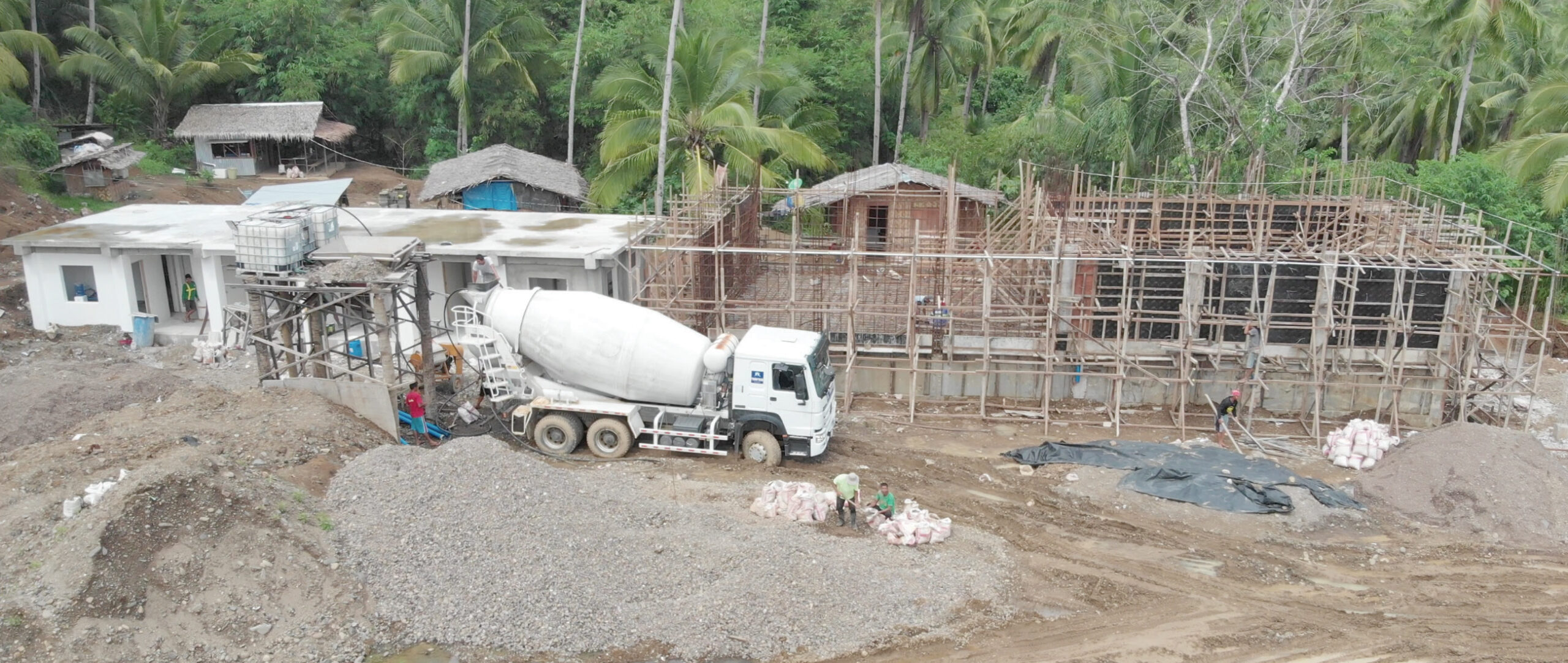 Profiling unproductive hatcheries
SEAFDEC/AQD extended help to BFAR-6 by providing technical assistance for the rehabilitation of non-operational, abandoned, or damaged hatcheries in the hope of increasing fry production in the province of Iloilo. 
Profiling was done in the 1st district of Iloilo. Nine hatcheries in the area were found to be operational and were culturing tilapia, shrimp (Litopenaeus vannamei and Penaeus monodon), milkfish, and seabass. Meanwhile, 12 hatcheries were listed as abandoned or non-operating due to sickness or death of owner, bankruptcy, and lack of finances to continue operations.
It was also noted that most abandoned hatcheries used to culture P. monodon. Profiling of hatcheries was done to serve as baseline information towards the rehabilitation of non-operational hatcheries in the area in order to maximize the production of milkfish fry. Recommendations, cost estimates, and other technical plans for the rehabilitation of the identified hatcheries will be drawn up and submitted to BFAR for approval.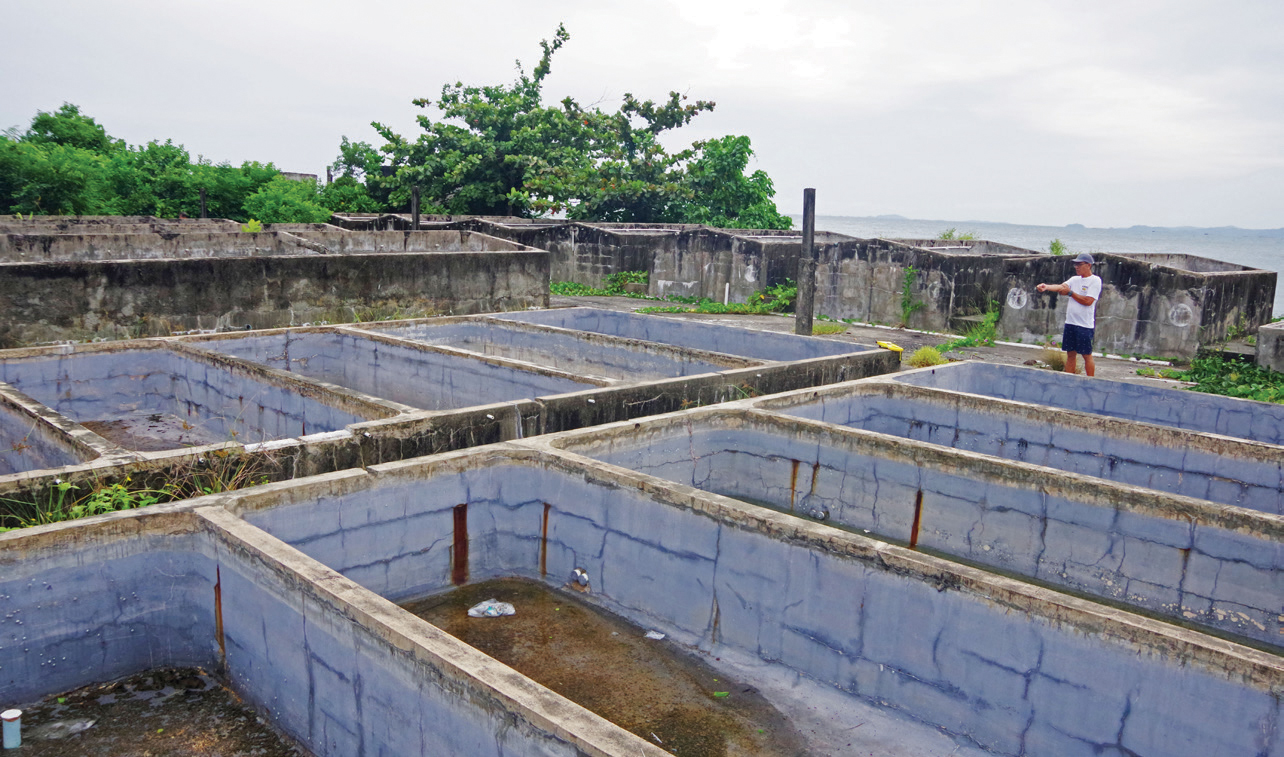 Environmental manipulation of milkfish breeders
To further support the Fry Sufficiency Program, SEAFDEC/AQD has undertaken the problem of limited spawning of milkfish during colder months. While milkfish mature and are ready to spawn after 5 years, the water temperature needs to be 30 °C or above. The spawning season in the Philippines is usually limited from March to November when the waters are warmer.
SEAFDEC/AQD installed water heaters in a milkfish broodstock tank which raised the average temperature of the water to about 30 °C as opposed to 26.1 °C in the tank without heaters. There were eight spawning events that occurred during November 2019 which produced 2,200,075 eggs, 1,980,188 of which were good eggs with a hatching rate of 90 %. In December 2019, there were five spawning events that yielded a total of 698,163 eggs and 541,000 of those were classified as good eggs with a hatching rate of 77.49 %. In November and December 2019, during a period when no production is usually experienced, SEAFDEC/AQD was able to distribute 970,000 and 120,000 milkfish fry, respectively.