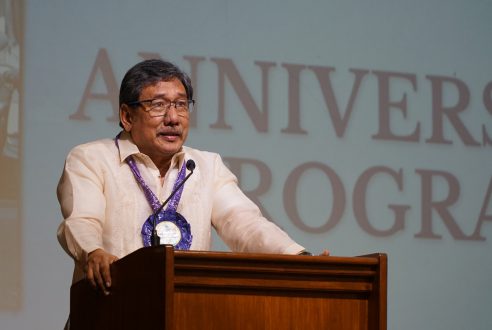 Dan Baliao, chief of the Aquaculture Department (AQD) of the Southeast Asian Fisheries Development Center gets to serve another two years after his reappointment was approved by the SEAFDEC Council.
SEAFDEC acting secretary-general Akito Sato informed SEAFDEC council director for the Philippines Eduardo Gongona of Baliao's reappointment as chief until 6 September 2021.
"In accordance with the Article 6, paragraphs 2 (vi), and the Article 10 of the Agreement Establishing the Center, we have the honor to inform you that the re-nomination of Mr. Baliao has been approved by the majority of the SEAFDEC Council," Sato wrote in his letter dated 17 September.
Baliao was endorsed by the Philippine Department of Agriculture and nominated by President Rodrigo Duterte to the SEAFDEC Council. His nomination was then approved by majority of the Council Directors consisting of representatives from SEAFDEC member countries.
"Therefore, the appointment of Mr. Baliao as Chief of SEAFDEC Aquaculture Department (AQD) will be effective from 7 September 2019," added Sato in his letter.
Chief Baliao has been serving in his position since his first appointment on 7 September 2017. Prior to being chief, he was a researcher and aquaculture specialist at SEAFDEC/AQD. He also currently heads the Department's Technology Verification and Commercialization Division.