Stephen Alayon, head of the Library and Data Banking Services Section, joins the roster of Outstanding Professional Awardees chosen by the Professional Regulation Commission (PRC) of the Philippines. Under the Business Education and Social Services Cluster, Alayon is the sole librarian bestowed with the award.
According to PRC, the Outstanding Professional of the Year award is the highest recognition conferred by the commission to individuals who excelled and contributed significant impacts to society in their line of expertise.
He finished both Bachelor of Science in Computer Science and Master of Education (Mathematics) degrees at the University of the Philippines Visayas. He also graduated with a Master of Library and Information Science (MLIS) degree at the Central Philippine University (CPU).
Under his leadership at the SEAFDEC/AQD Library, Alayon pioneered numerous projects that remarkably contributed to information dissemination in the field of aquatic science.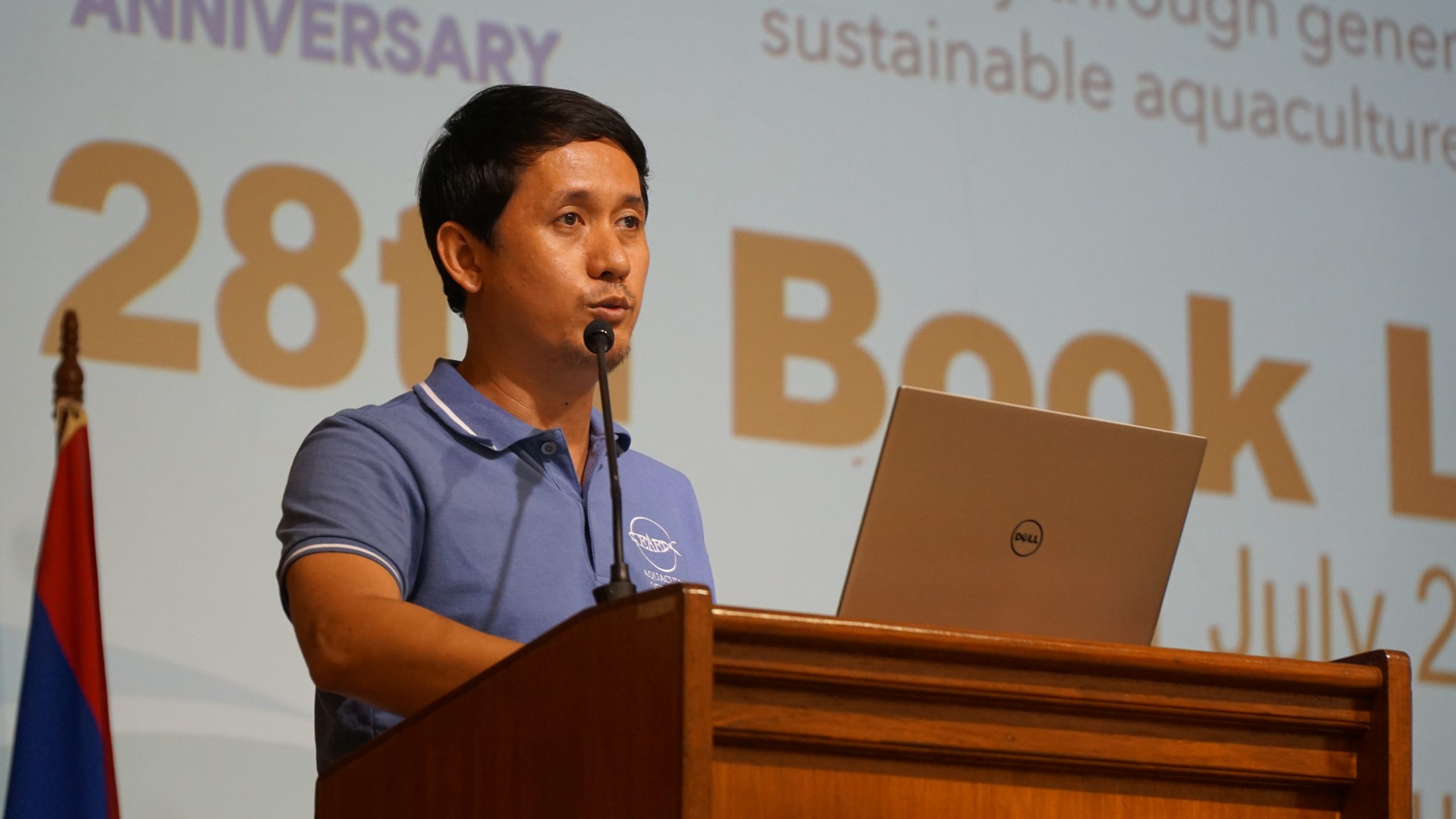 He, along with his colleagues, developed the SEAFDEC/AQD Institutional Repository, wherein thousands of research papers and other references produced by the research center were made freely accessible to the public. The success of the online repository led to its recent adoption by other SEAFDEC departments in Thailand, Malaysia, Indonesia, and Singapore.
Alayon also facilitated exchanges and donations of textbooks and references to different fisheries schools across the Philippines.
As the current president of the International Association of Aquatic and Marine Science Libraries and Information Centers (IAMSLIC), he also initiated the distribution of the IAMSLIC Digital Library to 35 state universities and colleges around the country. The library boxes contain over 26,000 digitized publications from SEAFDEC, Secretariat of the Pacific Community, Aquatic Commons and OceanDocs repositories that users can access freely using their smartphones or laptops without the need for Data or Internet plan.
"All of these projects and outreach programs wouldn't be made possible without the support of my teammates at the Library section. I am very grateful for their cooperation and dedication," stated Alayon.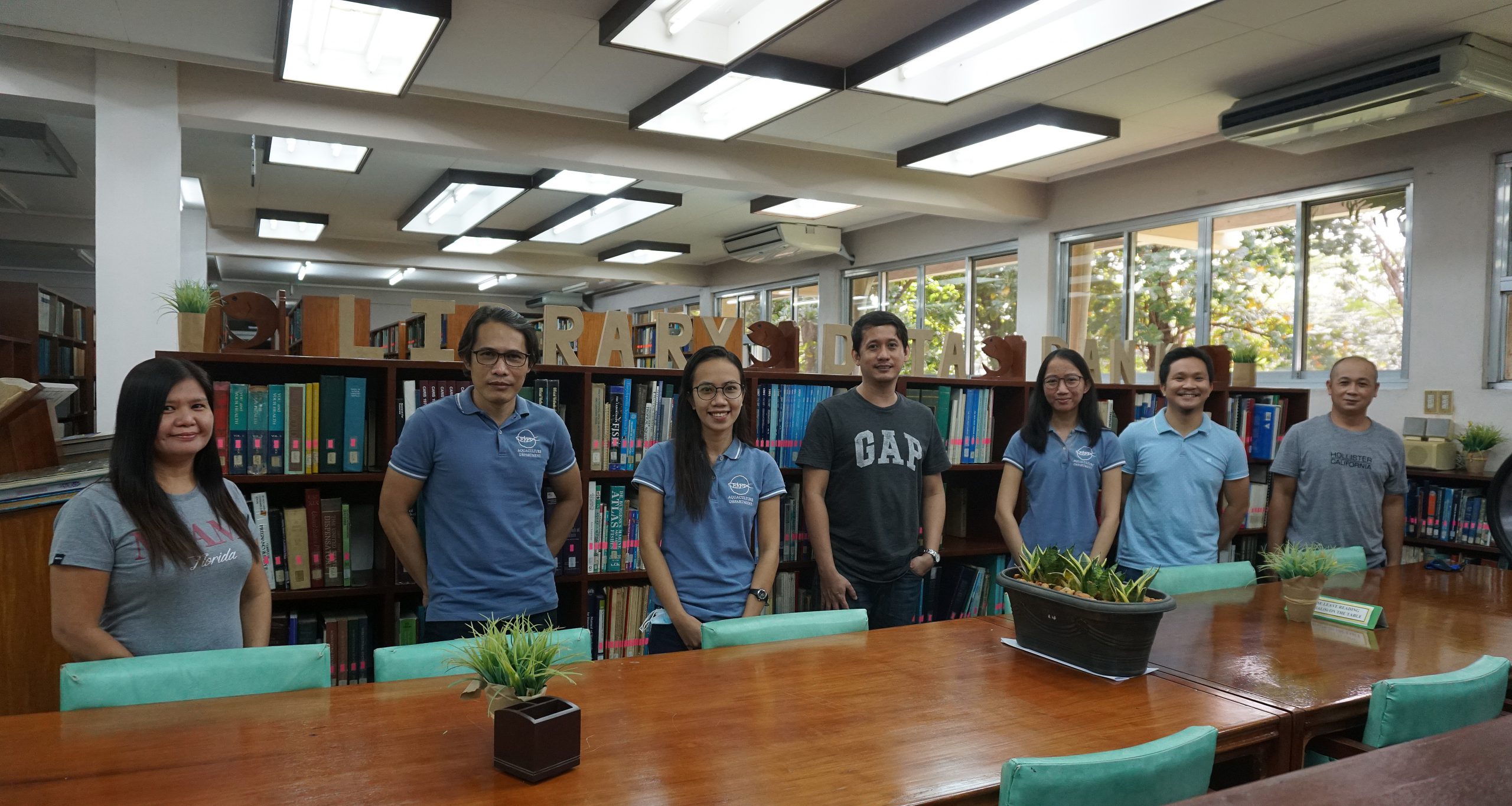 He also served as a resource person in numerous engagements where he covered topics on research made easy, scientific publishing, institutional repository, library technology tools, one reference services, plagiarism, scholarly communication, and digital scholarship, among many others.
Aside from his contributions to disseminating relevant aquatic science information, Alayon also spearheads NcelLIBERation, a group of volunteers who organize libraries in jails to allow Persons Deprived of Liberty (PDL) to have access to quality reading materials.
He is also an active member of librarian organizations such as the Philippine Librarians Association, Inc. (PLAI), Philippine Association of Academic/Research Librarians (PAARL), Association of Special Libraries of the Philippines (ASLP), Special Libraries Association (SLA), and Philippine Association of Teachers of Library and Information Science (PATLS).
With these initiatives, Alayon had received awards such as PAARL Outstanding Academic/Research Librarian 2012, ASLP Citation Award for Excellence in Research 2013, PLAI Distinguished Service Award 2014, Severino I. Velasco Award 2017, and Gawad sa Natatanging Laybraryan (Visayas) 2018, and SLA Asian Librarian Award 2014. He is also an IASSIST Fellow and Recipient of ACS Publication Travel Grant for Librarians (Asia-Pacific) in 2019.
"I am overwhelmed, grateful, and humbled to be able to receive this [award]," expressed Alayon. "This is both a huge responsibility and an honor. I hope that I will be able to serve as a role model for other young librarians." /JR PAGADOR